The former CEO of the infamous Alameda Research, Caroline Ellison, has just pleaded guilty to multiple charges that after reaching an agreement with the Justice Department on a plea, could end up to 110 years in prison. Since Ellison struck a plea deal with prosecutors, it is unlikely that she will serve the maximum sentence for the charges that she pled guilty to, however, this does entail full cooperation on her behalf. 
Caroline Ellison, a Stanford graduate, born in 1994, making her just 28 years old, is the former CEO of Alameda Research. Caroline Ellison not only ran Alameda Research as an executive but was also the on-and-off girlfriend of Sam Bankman-Fried. Alameda Research was a sister company of the infamously known crypto exchange, FTX, founded both my Sam Bankman-Fried. In order to settle its own debts, Alameda Research withdrew several billion dollars from FTX user funds.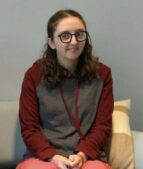 Seven charges against Ellison have a combined potential prison term of 110 years. The crimes she pled guilty to include securities fraud, commodities fraud, and wire fraud while also facing an active charge of conspiracy to commit money laundering. Obviously, these crimes are of high severity and aren't taken lightly. Ellison, understanding the consequences, has agreed to pay decided restitution and waive any defenses to the charges she pled to. 
Related: Coinbase Market Cap Now Lower Than This Memecoin
The deal that was agreed upon by Ellison includes full cooperation with all federal agencies and must also have her provide any evidence, documents, reports, or any affirmations needed. Throughout her transparency in this process, Ellison has also agreed to work with law enforcement against Sam Bankman-Fried in his case with FTX.
Caroline isn't the only one who pled guilty. A co-founder of FTX, Gary Wang, has also pled guilty to fraud based on a statement made on Wednesday by the US attorney for the Southern District of New York.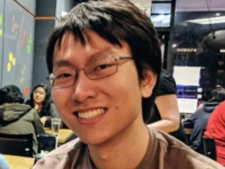 Earlier today, it was reported that Ellison's plea agreement could potentially waive all of her charges besides the criminal tax violations, granted she fully cooperates with law enforcement. Ellison will also be granted a $250,000 bail with limited travel outside of America. All of her travel documents must also be turned in. 
With the various scandals that FTX and Alameda Research have faced over the past month, it should be no surprise to anyone that Caroline Ellison had an intimate involvement with these scandals, and her plead brings further confirmation. With Gary Wang also pleading guilty, perhaps more information will unravel soon on his circumstances. One can only wonder how long it will take before we see the damage that both Ellison and Wang will cause in Sam Bankman-Fried's case, and will definitely be a show to watch.