BREAKING: According to multiple sources, Bahamian authorities have arrested Sam Bankman-Fried, the founder of FTX, this evening after the District of New York, US Attorney shared a sealed indictment with them. This sets a path for his deportation and eventual trial in the US. Bankman-Fried was the propelling force behind the implosion of the crypto exchange.
Tuesday's hearing before the House Financial Services Committee was set to headline testimony from Bankman-Fried. His arrest marks the authorities' first significant step toward holding those liable for the multibillion-dollar implosion of FTX in November.
On November 8th, 2022, Sam Bankman-Fried went into a downward spiral that would not only cause him to lose over 94% of his own net worth but also would cost his investors billions upon billions of dollars. This scandal took place due to Bankman-Fried pausing customer withdrawals, seemingly out of the blue.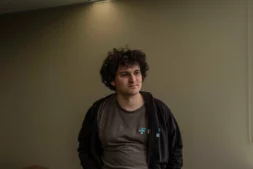 With that being said, Sam Bankman-Fried has since been targeted by many to face consequences for his actions and it was announced just yesterday that he would be facing congress to testify. It was intended for the government to "unseal the indictment in the morning," according to U.S. Attorney Damian Williams for the Southern District of New York.
John J. Ray III, now CEO of FTX taking over Bankman-Fried's position, claimed that he is preparing to testify before the House Financial Services Committee. Ray further validated media claims that FTX customer money had been mixed with Alameda Research assets. According to Ray, Alameda took part in margin trading using client money, placing them at risk of significant losses.
With everything taken into account, there doesn't seem to be a promising outcome for Sam Bankman-Fried. His arrest can raise further questions surrounding details that have not been released yet. Will this bring closure amongst those who were harmfully affected in his crypto implosion of FTX, or will this cause further outrage?
Follow NFT Magazine on Instagram and Twitter for rapid updates and exclusive giveaways