According to documents viewed by sources familiar with the investigation and company operations, Elon Musk's Neuralink, a medical device company, is under federal investigation for possible animal-welfare violations as a result of internal staff complaints that its animal testing is being rushed, leading to needless suffering and deaths.
Neuralink Corp is working on a brain implant that it thinks can restore movement to paraplegic individuals and treat other neurological conditions. According to two people with knowledge of the inquiry, the U.S. Department of Agriculture's Inspector General recently started the federal investigation, which had not previously been revealed, at the request of a federal prosecutor. One of the individuals claimed that the investigation focused on infractions of the Animal Welfare Act, which controls how some animals are used in research and testing.
According to a Reuters review of dozens of Neuralink documents and interviews with more than 20 current and former employees, the investigation has been launched at a time of rising employee discontent regarding Neuralink's animal testing, including complaints that pressure from CEO Musk to accelerate development has led to botched experiments. The employees claim that because such unsuccessful experiments had to be redone, more animals were used in testing and died as a result. The company's records include emails, reports, presentations, audio recordings, communications, and previously undisclosed messages.
The extent of the government probe and whether it focused on the same alleged issues with animal experimentation mentioned by workers in interviews were both unknowns. The inspector general of the USDA's office declined to comment. The number of animals that businesses can use for research is not regulated in the United States, and scientists are given a great deal of latitude in deciding when and how to utilize animals in trials. According to regulatory documents, Neuralink has passed every USDA inspection of its facilities.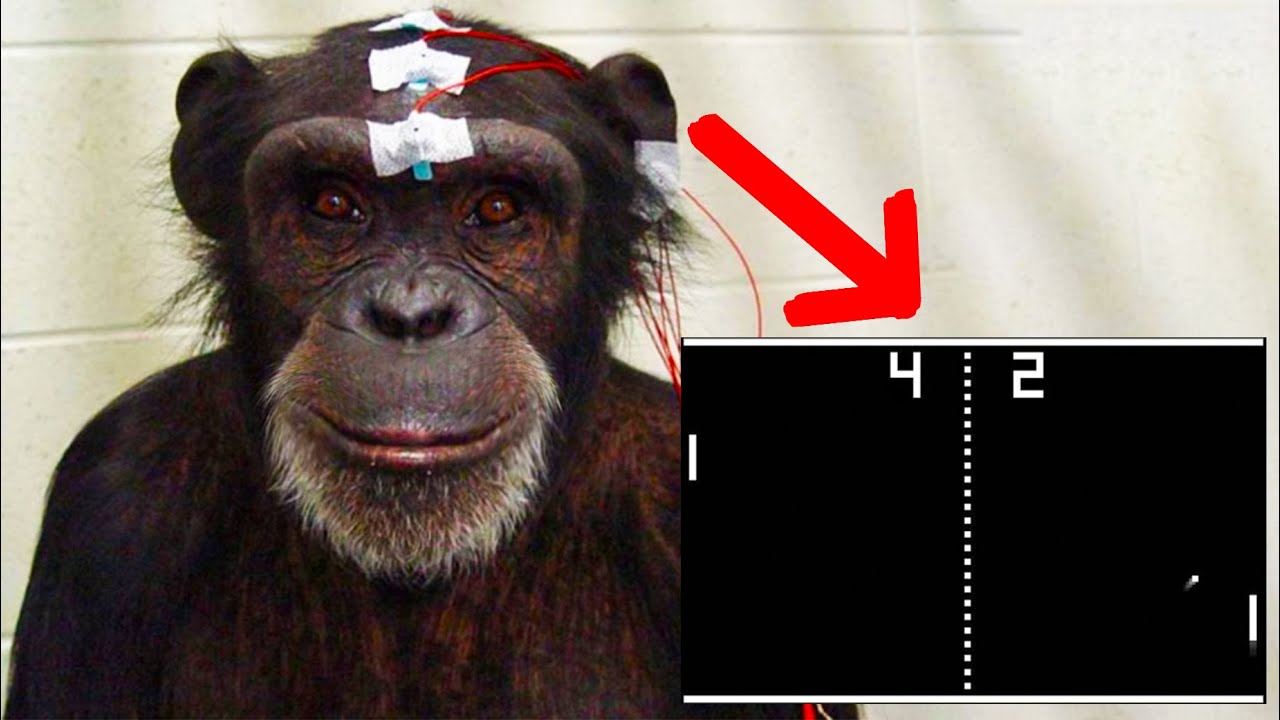 According to data seen by Reuters and people with firsthand knowledge of the organization's animal-testing procedures, since 2018, the company has killed over 1,500 animals, including more than 280 sheep, pigs, and monkeys. The business does not keep exact statistics on the number of animals tested and killed, according to the sources, who described the number as an approximate estimate. Neuralink has also used mice and rats in their studies.
The overall number of animals killed does not necessarily mean that Neuralink is doing its study in violation of laws or best practices. Numerous businesses frequently employ animals in research to better human health care, and they are under financial pressure to launch treatments as soon as possible. When tests are finished, the animals are usually put to death, frequently so that they may be dissected for study reasons after death.
However, present and former Neuralink staff claim that because of Musk's demands for accelerated research, more animals are dying than is necessary. Employee interviews and business talks spanning years helped identify four experiments involving 86 pigs and two monkeys that were tainted by mistakes in recent years. Three current and former employees said that the errors reduced the scientific value of the tests and necessitated their repetition, which killed additional animals. The three individuals blamed the errors on a testing team's lack of planning while operating in a pressure-cooker setting.
An employee complained bitterly to coworkers early this year about the need to change how the business manages animal surgery to stop "hack jobs."  The employee said that the tight timetable caused under-prepared and agitated staff members to scramble to meet deadlines and make last-minute adjustments before surgery, increasing dangers to the animals.
According to current and former workers, Musk has exerted significant pressure to quicken Neuralink's development, which is highly dependent on animal research. The CEO emailed staff members a news piece earlier this year about Swiss researchers who created an electronic device that allowed a disabled man to walk once again. He emailed to workers at 6:37 a.m. Pacific Time on February 8 that "We could help folks use their hands and walk again in daily life!" He followed up ten minutes later: "In general, we are simply not moving fast enough. It is driving me nuts!"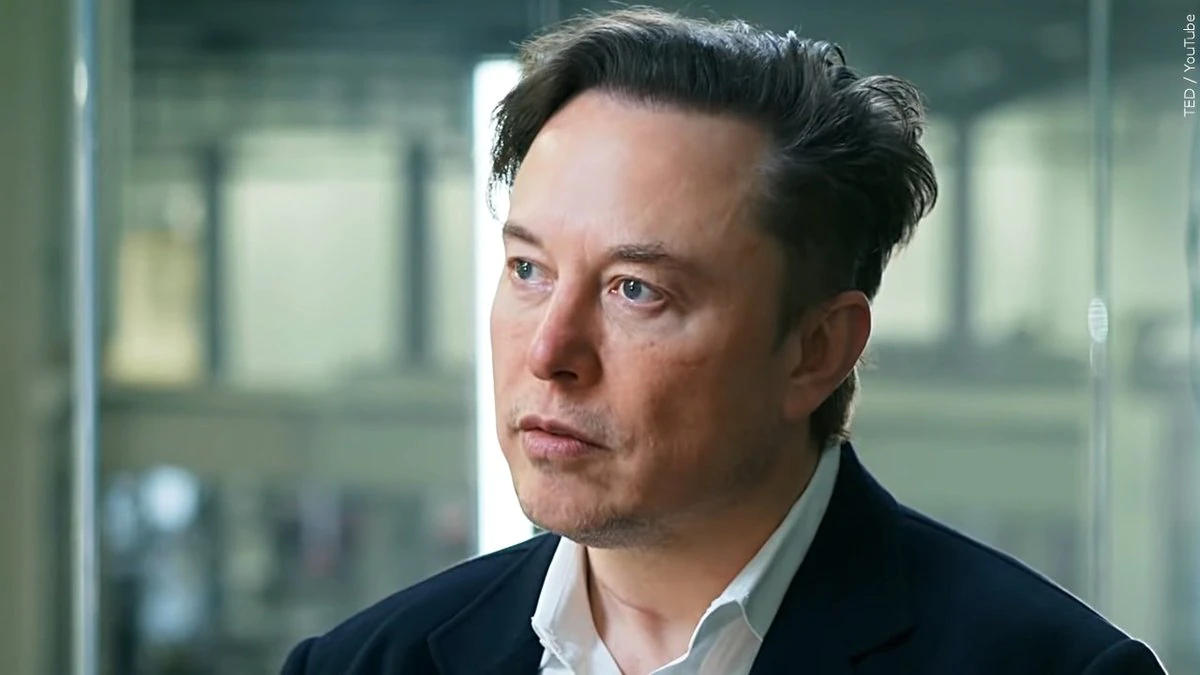 According to three people who have often overheard Musk making the remark, Musk has instructed staff members to picture having a bomb strapped to their heads in an effort to push them to work more quickly. According to a former employee who heard Musk's statement, on one occasion a few years back, he threatened to cause a "market failure" at Neuralink unless they made greater advancements. This comment was seen by some employees as a threat to shut down operations.
Concerns have been voiced internally, five people who worked on Neuralink's animal experimentation told Reporters. They claimed to have argued in favor of a more conventional testing strategy whereby scientists would carry out one aspect at a time in an animal study and then draw pertinent findings before going on to other animal experiments. They said that Neuralink conducts tests in rapid succession rather than addressing flaws in prior experiments or reaching a final judgment. The end result: More animals are tested and killed overall, in part because the method calls for more testing.
According to a former employee, a top executive told him it wasn't possible given Musk's expectations for speed when the individual requested management for more methodical testing some years ago. Concerns over animal studies led two employees to leave the organization, according to Reuters.
Three current or former workers said that the issues with Neuralink's testing generated concerns internally regarding the caliber of the collected data. Such issues may prevent the business from attempting to begin human trials, something Musk has stated the business hopes to undertake within the next six months. They also add to Musk's expanding list of troubles as he deals with criticism over how he runs Twitter, which he recently paid $44 billion for. Additionally, Musk continues to oversee SpaceX and the electric vehicle manufacturer Tesla Inc.
The company's petitions for approval of its medical device and related studies are evaluated by the U.S. Food and Drug Administration. However, the USDA's Animal Welfare Act regulates how the corporation handles animals used in research. The FDA didn't respond right away.
BOTCHED EXPERIMENTS AND MISSED DEADLINES
According to business records and interviews with eight current and former workers, Musk's frustration with Neuralink has increased as the firm, which debuted in 2016, has repeatedly missed his deadlines to obtain regulatory clearance to begin human clinical trials.
Some Neuralink competitors are more prosperous. A separate implant being developed by Synchron, which was founded in 2016 and has less lofty medical advancement aims, has gained FDA clearance to begin human trials in 2021. With the use of the company's technology, disabled persons may now text and type using only their thoughts. According to research on the Synchron implant experiments, Synchron has also performed tests on animals, however it has only killed roughly 80 sheep as part of its study. According to a Reuters article from August, Musk contacted Synchron about a prospective investment.
Synchron chose not to respond.
Employees who participated in interviews echoed public comments made by Musk and other executives, saying that Neuralink treats animals better in several aspects than other research centers. According to a former employee, corporate executives have boasted internally about creating a "Monkey Disneyland" where lab animals may roam. During the early years of the business, a former employee who overheard the conversation said that Musk indicated he wanted the monkeys at his San Francisco Bay Area facility to reside in a "monkey Taj Mahal." Musk was quoted by a different former worker as saying that while he detested using animals for research, he wanted to make sure they were "the happiest creatures" while they were alive.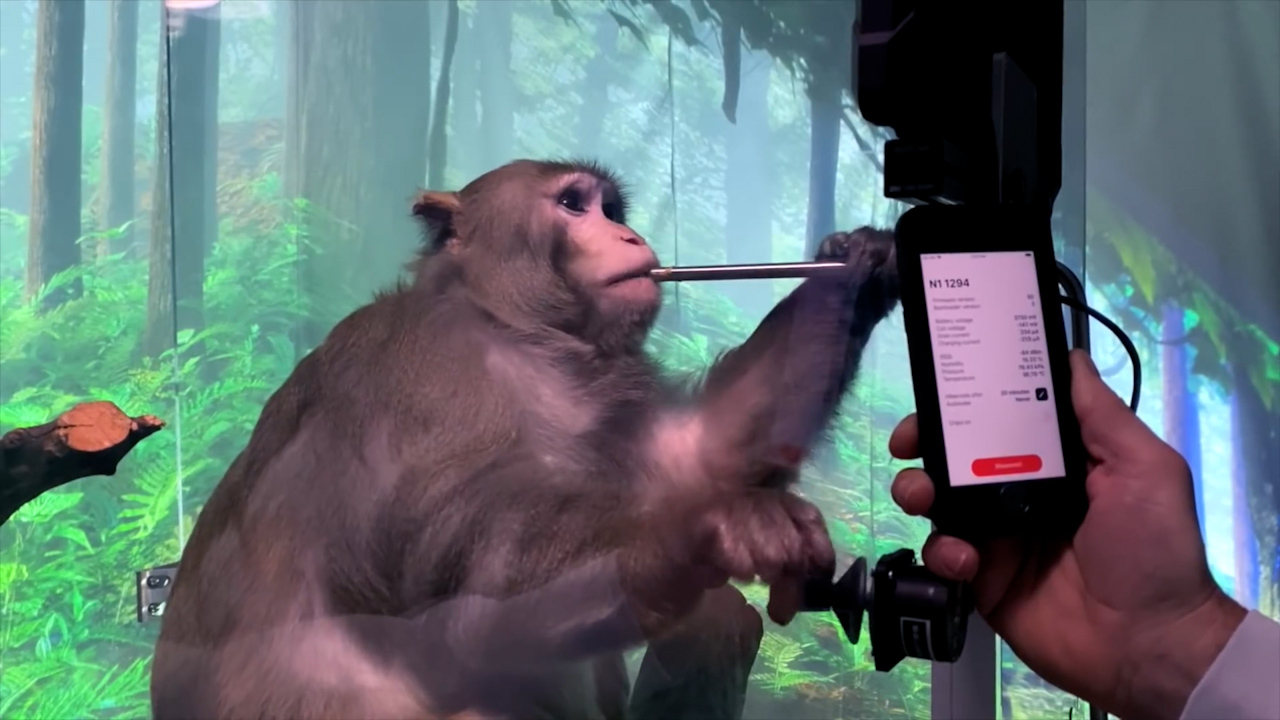 However, present and former workers claim that when the animals were employed in the company's study, they performed less effectively.
The company's initial collaboration with University of California, Davis to carry out the trials led to the first criticisms of its testing. The Neuralink-UC Davis initiative was allegedly responsible for performing botched operations on monkeys, according to a USDA complaint made in February by the Physicians Committee for Responsible Medicine. The scientists said that although other animals experienced various implant-related issues, two suffered and finally died as a result of physicians using the incorrect surgical adhesive twice.
According to the corporation, six monkeys were put to death on the suggestion of USC Davis veterinary professionals due to health issues brought on by the studies. It described the adhesive problem as a "complication" brought on by using a "FDA-approved product." A USC Davis spokeswoman released a prior public statement defending its study with Neuralink and asserting that it complied with all rules and regulations in response to a Reuters enquiry.
According to a source with firsthand knowledge of the inquiry, a federal prosecutor in the Northern District of California forwarded the animal rights organization's complaint to the USDA Inspector General, who has now opened a formal investigation. According to two persons familiar with the situation, USDA inspectors then enquired about the claims surrounding the UC Davis monkey research.
One of the individuals stated, without going into further detail, that the investigation relates to the testing and care of animals at Neuralink's own facilities. Neuralink moved the initiative in-house in 2020 and has since constructed its substantial facilities in Texas and California.
A representative of the Northern District of California U.S. Attorney's Office declined to comment.

It is "extremely rare," according to Delcianna Winders, head of the Vermont Law and Graduate School's Animal Law and Policy Institute, for the USDA inspector general to look into animal research institutions. Winders, an opponent of animal experimentation who has attacked Neuralink, claimed that while enforcing the Animal Welfare Act in recent years, the inspector general has mostly concentrated on dog fighting and cockfighting activities.
One error that could have been prevented with more planning occurred in 2021 when 25 out of 60 pigs participating in a study had devices implanted in their heads that were the incorrect size, according to a person with knowledge of the situation and company documents and communications examined by Reuters.
The error caused the researchers at Neuralink to become concerned. Scientist Viktor Kharazia warned coworkers in May 2021 that the error may serve as a "red flag" to FDA reviewers of the paper, which the business intended to submit as part of its application to start human trials. The experiment was repeated with 36 sheep after his colleagues came to the same conclusion, according to the person with knowledge of the circumstances. After the surgeries, all of the animals—both the pigs and the sheep—were put to death, the source claimed.
In response to inquiries, Kharazia declined to comment.
Another time, workers misplaced the Neuralink device during two separate surgeries on two different pigs, according to two persons with knowledge of the incident and papers seen by reporters. Several workers were upset by the occurrence and claimed that the errors, which occurred twice, might have been easily avoided if they had meticulously counted the vertebrae before placing the gadget.
Sam Baker, the company veterinarian, encouraged his coworkers to put one of the pigs to death right away to put an end to her agony.
A day after the operation, Baker wrote to colleagues regarding one of the pigs, "Based on low chance of full recovery … and her current poor psychological well-being, it was decided that euthanasia was the only appropriate course of action," She also included a broken heart emoji.
Baker remained silent over what happened.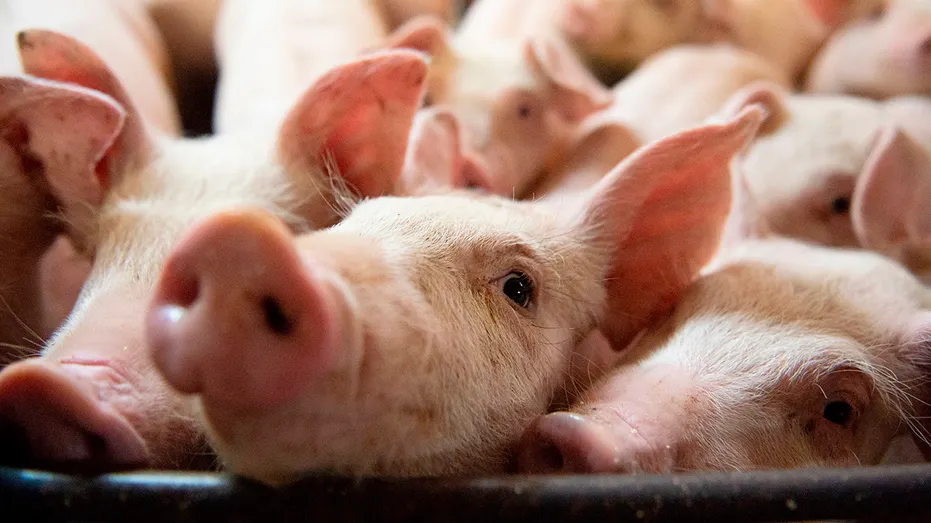 Occasionally, workers have resisted Musk's orders to go quickly. Several months ago, during a business meeting, several Neuralink employees objected when a management said that Musk had urged them to perform an intricate operation on pigs shortly. The staff objected on the grounds that the intricacy of the procedure would increase the time the pigs would be unconscious, putting their wellbeing and recuperation at danger. They suggested that they should first consider ways to speed up the surgical procedure.
One of the staff members commented on the prolonged stay under anesthesia by saying, "It's hard on the little piggies."
In response to complaints from staff members regarding its use of animals in testing, the corporation held a town hall meeting in September to outline its procedures. Soon after, it permitted members of the federally required board that examines the animal studies to attend the sessions.
Although Neuralink officials have publicly said that the business only uses animals for research after exploring all other avenues, papers and corporate communications seem to indicate otherwise. For instance, Musk said that operations were utilized later in the process to ensure that the device works rather than to test initial assumptions during a presentation the business published on YouTube on Nov. 30. We use animal testing as a last resort after attempting other approaches, he added, to ensure that the study is "confirmatory, not exploratory."
A month prior to Musk's remarks, in October, head of animal care Autumn Sorrells gave her staff the directive to remove the word "exploration" from research names going forward.
Requests for comments from Sorrells went unanswered.
Three persons with knowledge of the company's research vehemently disagreed with the claim that Neuralink does not conduct exploratory testing on animals based on records obtained by reporters that contained several references to exploratory surgery over a number of years. Several staff expressed reservations about Sorrells' proposal to revise the descriptions of the exploratory studies, stating that doing so would be incorrect and misleading, according to company communications.
One person observed that the request appeared to be intended to provide Neuralink "better optics."
Follow NFT Magazine on Twitter and Instagram for exclusive giveaways and rapid updates