Over the years, the ever-popular social media platform Instagram has evolved into a digital powerhouse, with more and more features being integrated into its system. Now that it has expanded its NFT initiatives into more than a hundred countries, the application was compelled to add support for Flow-based NFTs. According to CoinGecko, FLOW consequently faced some price surges of up to 44% in just a small amount of time, with a significant portion of that rise coming since Meta's announcement.

Slowly transitioning into the world of crypto, Instagram has come up with an extension that allows collectors to showcase their verified Flow NFTs on their accounts by using Meta's photo-sharing service. On top of that, this innovative feature lets users connect a supported crypto wallet to authenticate ownership of NFT collectibles and pick which ones to display, with both the owner and original creator automatically attributing alongside the digital token itself.

The social media platform's groundbreaking initiative was first launched in the United States to a few selected users last May 2022. Now, it has expanded its reach by covering some countries in Asia, Africa, and Middle Eastern countries.

For Instagram users who are not familiar with non-fungible tokens, an NFT can be best described as a blockchain token that serves as proof of ownership over digital goods such as profile pictures, artwork, collectibles, and video game items. Since the NFT market took off in 2021, it has already generated a whopping $25 billion worth of trading volume. This 2022, the growing market has yielded north of $20 billion in sales.

Flow's success can be attributed to its creator, Dapper Labs. The NFT venture is prominently known for the developer's own sports NFT projects, including NBA Top Shot, NFL All Day, and UFC Strike. Although Dapper is recognized for its sports-oriented ventures, it still remains an open blockchain platform that is used by an arsenal of other diverse projects like avatar creator Genies and kids' collectibles app, Zigazoo.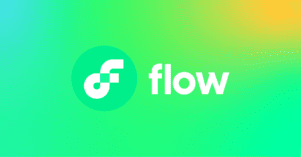 In addition to the news about Flow support, Meta also declared that users could not connect a Dapper Wallet or Coinbase Wallet as part of Instagram's expanding Web3 support. As of the moment, Instagram's NFT initiative is still not entirely available to the public. However, it is making an effort to open up to a wider audience.

With the emergence of the metaverse, Meta intends to pave the way for a next-generation internet that can be navigated through the use of avatars in immersive and interactive 3D spaces. As the parent company of Instagram and Facebook, which are two of the most popular digital platforms, Meta is keen on keeping up with technological trends.

Although some people are supportive of Meta's move towards the metaverse, such an initiative has encountered resistance from regulators. Last July 2022, the United States Federal Trade Commission (FTC) sued Meta to block its planned acquisition of startup Within, which makes the popular VR fitness app, Supernatural. "Meta would be one step closer to its ultimate goal of owning the entire 'metaverse'" if allowed to purchase the startup," the regulators alleged in a filing.